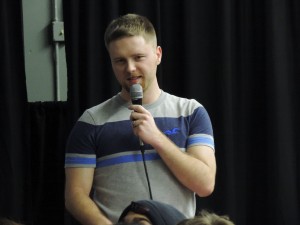 Underground Youth's mission is to see all young people in this area develop a thriving, passionate relationship with God. We offer a great atmosphere for students to hangout with other students, develop a deeper relationship with God, and have a fun time.
We have youth services on Wednesday evenings from 7pm to 8:30 pm. We also attend and participate in conventions, rallies, lock-ins, missions trips, and summer camps.

Additional information contact Josh Williams at 402-598-4390 or email joshuacodywilliams@gmail.com.